Special Announcement from our Executive Director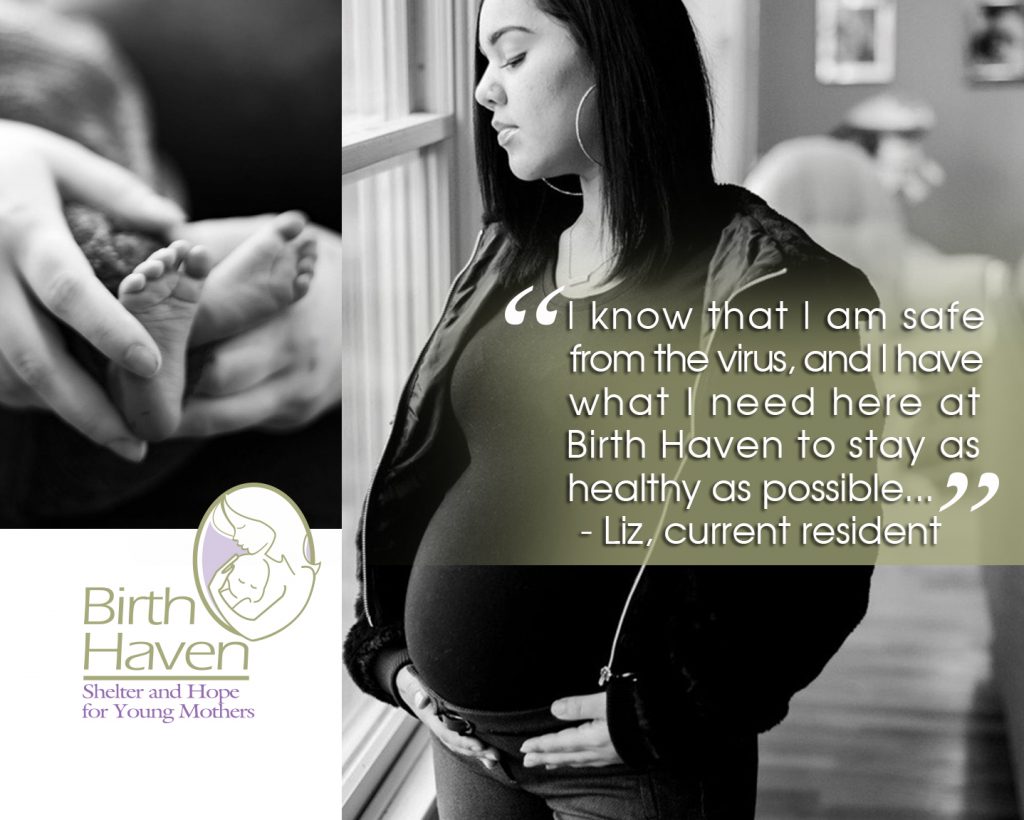 Like so many during this difficult time, we are trying to focus on the positives during the current COVID-19 situation. The daily joys that happen within our home, and the companionships and love we share between each other. Even In the midst of tragedy and turmoil, we witnessed the birth of a beautiful new baby boy here at Birth Haven, born on March 28th. It is encouraging to see that miracles still happen in troubled times, and of course the birth of babies do not get put on hold during a pandemic.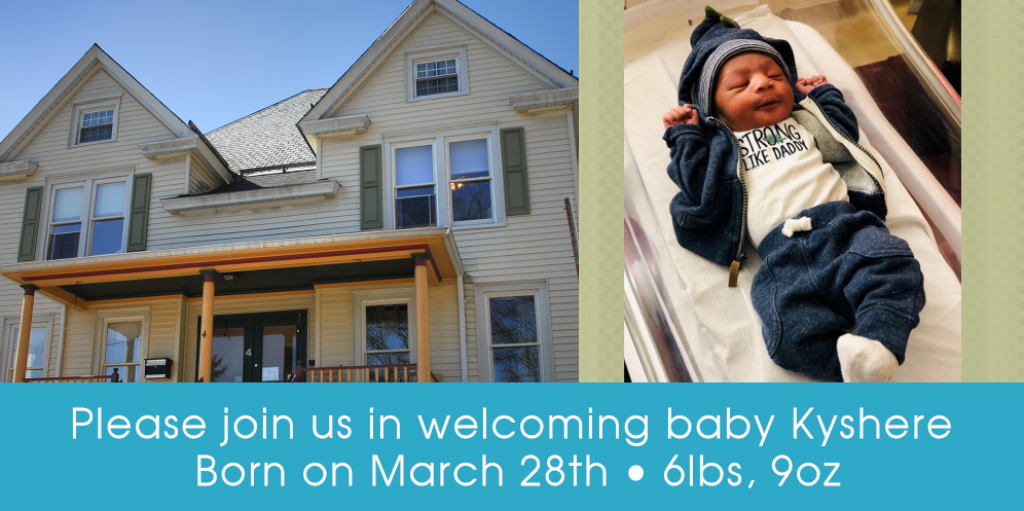 We have turned from an external focus of the many things that we cannot do anything about, to an inward focus of what we can control and what we want our lives to look like in the days ahead. As a part of this exercise, Birth Haven Residents wrote letters to their future selves exploring their dreams and aspirations. This was an empowering experience that helped give our residents vision and plans for a purposeful life. We have also reinvented a new approach to our life skills and training curriculum, making the most out of webinars and video resources. Also, just as important, we have created an atmosphere of positivity and cohesiveness, as residents bond together by playing board games, making pizza, cooking, baking, and learning healthy ways to live as a family unit.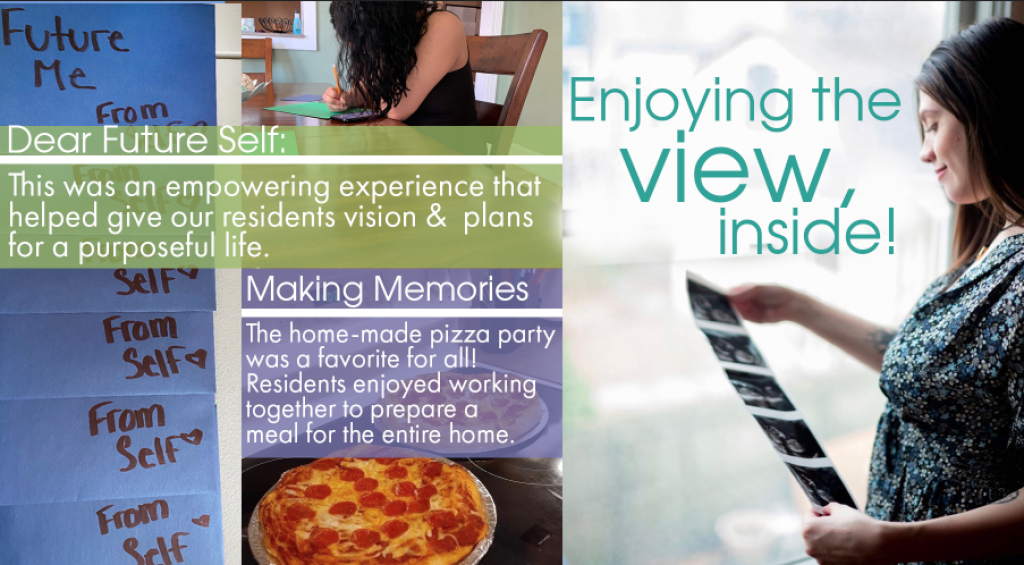 While there have been so many positives, there are also some hard realities. We had to postpone three of our Spring Fundraisers: April Showers Luncheon, Spring Tea, and Hudson Farm Clay Shoot.
These events have really helped to support Birth Haven's operating budget in the past. Also, due to quarantine and safety regulations our girls cannot rely on their own income at this time. This places an even greater burden on Birth Haven to support those in our home. Staying at home also means utilizing more supplies, and it has taken a significant toll on these resources.
We understand that many are struggling right now, and our hearts truly go out to those dealing with hard situations. However, we are asking those that can help us, especially during this pandemic. We need to continue to uphold a place of shelter and hope for these young mothers at a time when they literally need it the most.
You have been so gracious in the past and we never take that for granted. During this unprecedented time, we are asking for you once again to show your care and compassionate support for us to get through this situation.
As we embrace the springtime weather and the hope for better days ahead, we look forward to the time when we can hold our events again and thank our dear friends and supporters in person. Until then, stay safe and we hope that even in the midst of these challenges, you are still able to find joy and happiness in life's simple blessings.

In good health,
Tina Magarino
Executive Director